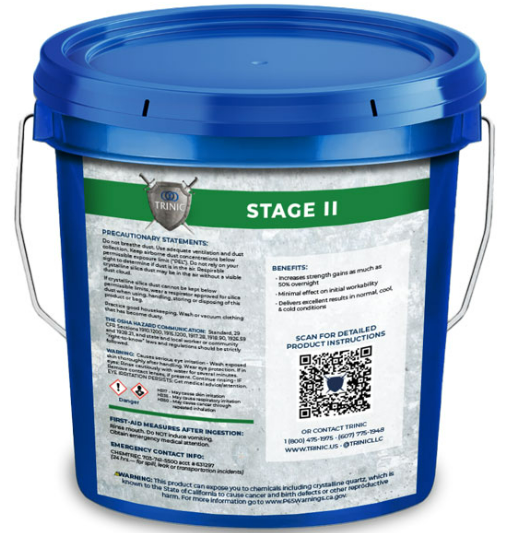 STAGE II Hardener / Accelerator
Stage II is meant to increase compression strength when curing overnight.  To demold in just a few hours you'll want our FAST SET GFRC or FAST SET GFCR SCC premixes.
Concrete goes through three distinctive hardening / curing stages. During the first stage little or no strength is gained. During the second stage as much as 1,000 PSI per hour in strength gains can be realized, during the third stage strength gains of 50 PSI per hour happen. Ordinary accelerators start working the second they contact the cement, shortening the working time of stage one. Trinic Stage II accelerator / hardener is designed to start working during the second stage of strength development.
((36 45# buckets /pallet))

Each bag contains a desiccant packet to keep the product dry.
DO NOT USE