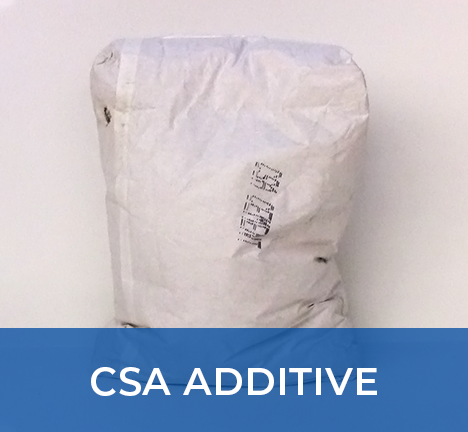 CSA ADDITIVE (50 lb. bag)
CSA "Calcium Sulpho Aluminate" is a FAST-SETTING cement, that can be used to replace a portion of the cement in your mix design.  Doing so will allow you to demold pieces much earlier than a normal GFRC mix.  We highly recommend also replacing a portion of your water with ice to keep the batch cool, giving you more working time.
CSA is a hydraulic binder based on calcium sulpho aluminate, rather than calcium silicates which are the basis of Portland cement. When used in conjunction with Portland cement and Trinic's Admixtures, very high strength with fast turnarounds are possible. CSA Cement has the benefit of being readily adaptable to suit many different applications where both rapid set and / or high early strength gain are required.
(( 56 bags per pallet ))